Restaurant Chaininess
This map shows restaurants marked by their CHAININESS: a metric that represents the number of other restaurants/cafes that share a name. For instance, Old Ebbitt Grill is labeled 1 since it is the only restaurant in the 48-U.S. states with that name. Subway and McDonald's have a CHAININESS of over 10,000.
What am I looking at? The red dots on the map are chain restaurants. The yellow dots are independent restaurants. We cannot disclose the exact names at this time–check back later this summer for an updated map app with restaurant names. See our Environment and Planning B article (or download here) and related MapLab article.
High Rez Images–attribute to Friendly Cities Lab @ GaTech [Urbanized Area Pct Chains][Metro Area Pct Chains][Metro Area Frequency][PowerPointSlides]
NCAA Athlete Hometowns
Paper at: Andris C (2018) Measuring Geographic Pull Power: A Case Study of College Athletics. The Professional Geographer. 70(3): 476-490. Download the data.
What's inside my AirBNB: Analysis of 50,000 living rooms.
Paper (and data) at: Liu, X., Andris, C., Huang, X., and Rahimi, S. (2019) Inside 50,000 living rooms: an assessment of global residential ornamentation using transfer learning. EPJ Data Science, 8:4.
US Cities Shapefile — Subset from Esri data.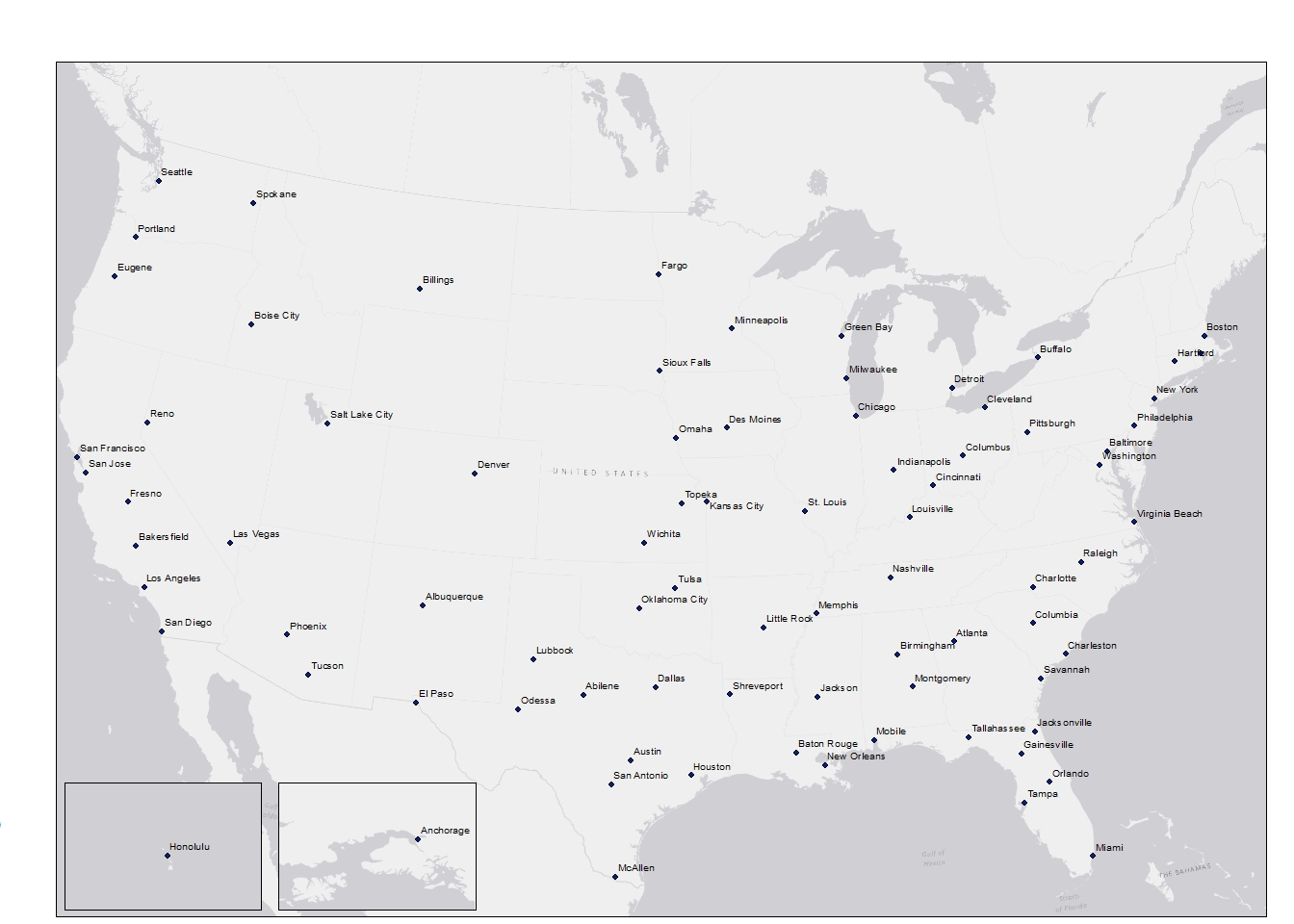 Check our github site for updates on packages and code.